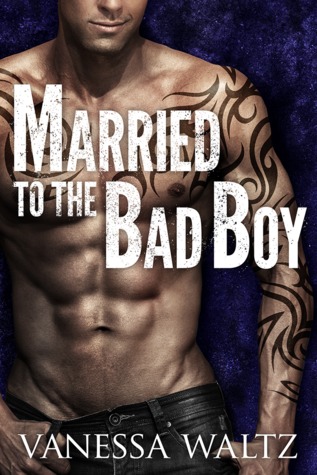 Amazon:
No one in their right mind marries a bad boy...
I'm a player. A man-whore. Whatever the hell you want to call it, I get around. During the day, I crack heads and extort businesses. At night, I find girls to f*ck. I live to hear them moan for me, but one night is all they get. No one ever made me want more. Until her.
The moment her lips wrapped around me, I was done. All day, I think about running my tongue all over those curves.
Too bad those curves are off limits. She's running from a man who will kill me for touching her.
Well, she's tired of running and needs my help.
She thinks I'm doing it for money.
I'm doing it to make her mine.
My Review:
Holy effing amaze balls ladies! Well and possibly gents, because your leading lady will be dragging you off to the first available flat surface, vertical or horizontal.. ;)...I was seriously lucky enough to receive this book for an honest review, and I can honestly tell you I devoured this book. The house fell apart that day, and do you know what? I started reading it again that night. I literally could not get enough of Tony and Elena's story.
Elena is running from her abusive ex boyfriend. She thought her fathers associates would help her, but when she turns to them they deny her any help. Never giving up her last remaining sense of freedom she runs to Montreal to an extended ally, or so she thought. Thinking this is the end she sits at a bar drinking her worries away for the time being.
"Pussy and the mob are pretty much my life. My night are pretty much the same. It starts with a look. One glance across the bar. A giggle, a smile, a shadow of a wink. I'm into you. Really what they're saying is. Let's fuck."
When Tony eyes a delicious piece of ass, he usually goes in for the kill or the fuck as he calls it. When Elena speaks he realizes is it may be a little difficult to only have her once. When he finds out what she's up against they devise a plan. Lying to the mob is dangerous, but what Elena doesn't realize is that she loves the danger that Tony comes with.
Will Tony help her regain her freedom, will the mob come after Tony for being deceitful. Well I guess you'll just have to read it and see. This book was deliciously kinky, and I can honestly say Tony is now on my book boyfriend top 10 list :)
Stay in Contact With Vanessa Waltz: